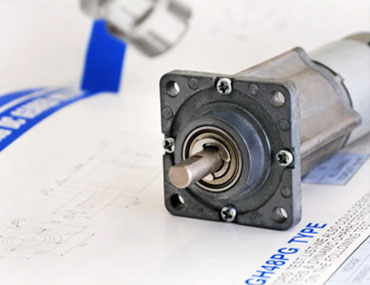 Planetary Gear Motor
Planetary Gear Reducer, Epicyclic Gear Train Motor,Planetary Gearbox, Planetary Motors Introduction
Planetary gear motor (planetary geared motor/epicyclic gear train) is a combination by planetary type gearbox and a DC motor with the features of speed reduction, high transmission efficiency, smooth power output and high torque. The planetary gearbox is a planetary gear, a sun gear and an outer ring gear deceleration, this structure has the functions of shunting, deceleration and multi-tooth meshing to improve the output torque, better adaptability and work efficiency.
---
Hsiang Neng planetary gearbox of planetary gear motors is available to customize by various application requirements, for instance, Vending machine, Cleaning robot, Coffee machine, Massage tools, Automatic shutter, Coin exchange machine, Currency machine, Claw machine, Pinball, Medical equipment, Automatic mah-jongg table, Adjustable lift table, Airsoft guns, Automatic curtain, Printer, Smart door lock, fitness equipment, Instrument, and Appliance.

Hsiang Neng planetary motor series with the high load, better adaptability, high durability, etc. strong advantages. We insist the 【 High Quality 】 and 【 High Performance 】 in all products, every production process in HSINEN is verified by ISO 9001 and SGS also we have CCC, CE, ROHS, UL certification in our various products, that meets the safety specifications of overseas America, Canada, and the European Union.

◆ We also could design various speed, Torque parameters & dynamic characteristics for you if your requirements are not on the following test list.
◎ Speed (RPM)
◎ Torque
◎ Permanent magnet
◎ Voltage
◎ Shaft
◎ Gearbox / Gear Reducer
◎ Outer diameter (OD)
◎ Horsepower (HP)
Customer Service
Any about DC motor technical issue, please call us: +886-4-8350536
More Details
Planetary Gear Motor Supply | HSINEN
Based in Taiwan, Hsiang Neng DC Micro Motor Manufacturing Corporation is a Planetary Gear Motor manufacturer who's an expert in providing gearboxes (motor speed reducer) and DC motors since 1987.
Low noise, high torque, long life and high-speed with certifications from CCC, ROHS, CE, and UL, HSINEN's DC geared motors meet international safety standards. DC motors and gear motors are built with imported apparatus and machinery, and the semi-automated production ensures the products are stable and high quality.
HSINEN has been offering customers high quality DC motors and gear motors, both with advanced technology and 33 years of experience, HSINEN ensures each customer's demands are met.