Quality Assurance
ISO DC motor, SGS DC motor, Professional 12V DC Motor, 3HP Motor, UL Geared Motors, RoHS DC Motor
Hsiang Neng Gear Reducer Supplier strictly requires all production processes and management to meet the SGS ISO 9001 certification inspection standards.
---
The Certification and Qualification Milestone of Hsiang Neng - Motorized by HSINEN
Since 1987 Hsiang Neng DC Motor Manufacturer has adhered to the core value of "Customer first, Quality first". The firm has a strict quality assurance system and management in-process inspection in order to control the inspection from incoming materials, finished products, packaging, and shipping, the quality policy is in line with international standards.

Many DC motor series products have passed the international overseas safety certification of CCC, ROHS, CE, and UL, which meets the safety specifications of overseas America, Canada, and the European Union.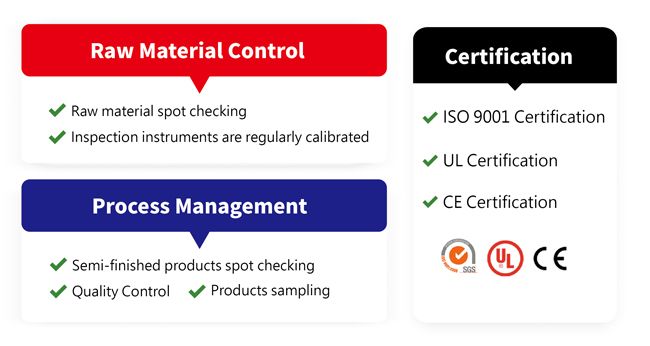 ◆ 1998 passed SGS ISO 9001 certification.
◆ 2004 Passed 3C safety certification.
◆ 2015 SGS ISO 9001: 2008 renewal certificate passed.
◆ In April 2015, various DC motor products passed SGS REACH and RoHS certification.
◆ In August 2015, DC treadmill motor series passed UL certification.
◆ In September 2015, micro DC motor series passed TUV Rheinland CE certification.
◆ 2018 D-U-N-S Certification.
◆ 2018 passed SGS ISO 9001: 2015 certification.
◆ 2019 D-U-N-S Certification.
◆ 2019 SGS ISO 9001: 2015 renewal certificate passed.

Each of the HSINEN DC motor series and gearbox products can achieve low noise, high torque, long life, high-speed motor customization, and high efficiency. It is our guarantee and commitment to you.