About Hsiang Neng
Taiwan professional manufacturer of precise DC Motors and Gearboxes.
Hsiang Neng DC Micro Motor Manufacturing Corp. was established in 1987, which is a professional manufacturer of precise DC Gear Motors and DC motors.
---
So far, we are mainly in the line of DC geared motor, DC planetary geared motor, DC mini motor, DC large-sized motor as well as DC motor for treadmills, linear actuators and Gearbox...etc. Which are processed by the advanced imported apparatus and machine, and the semi-auto production ensures the products are stable and qualified; in addition, the R&D and Q.C. department will strictly keep the whole processing under control, bringing out qualified and competitive DC motor.
Brand Story - A better world filled with smart and automated devices.
Since the establishment in 1987, we have received the kind support and favor from customers at home and abroad, which help us grow up year by year, meanwhile, that makes us to become the most reliable DC motor manufacturer / supplier in Taiwan, "Customers Foremost, Qualify First" is our basic managing concept that implements.

In the coming years, we will continue to improve the techniques to produce fine and competitive products to satisfy our customers and lead the industry to move forward, make more profits with customers.
Future Outlook -To co-create smart and automated devices with our customers worldwide, by providing our high-quality DC motor and gear motor total transmission solutions.
We are active in cultivating outstanding talents, and we are constantly providing technicians with the latest technical education and international level exhibitions, as a result, we regularly hold on-the-job-training and e-commerce for our employees so as to improve our service and bring more contentment to customers when they choose our DC motor.

Externally, Hsiang Neng has established an industry-university cooperation project and is committed to cultivating Taiwanese professionals. It is not only to cultivate a worldview of employees but also to make Hsiang Neng more internationally competitive.
Design and manufacture of DC Geared motor, Motor gears, Worm gear motor, Planetary gear set, Treadmill motor, Linear actuator, Reduction gearbox.
Products
-Precision DC Gear Motors
-DC Motors / Micro Motors
-Planetary Gear Motors
-Worm Gear Motors
-Treadmill Motors
-Linear Actuator Motors
-Gear Box / Gear Reducer

-Custom design and produce a specific motor.
Worldwide Service & Shipping Available
Various types of DC motors and geared motors have been successfully sold to more than 20 countries by the Hsiang Neng team so far.

We full confidence to provide high performance and stable quality DC motors worldwide by the rich export and co-design experiences in the past 30 years.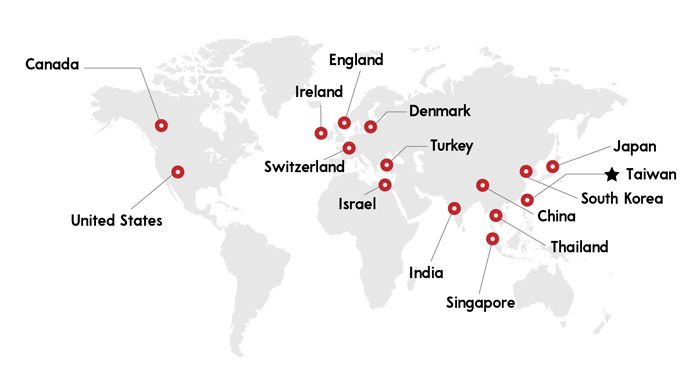 China Branch

Hsiang Neng China Branch -
Putian Xiang Neng Electrical Machinery Co., Ltd.

Address:
Developing Part Shiting, Jiangkou Town, Hangliang Area, Putian City, Fujian, China.

TEL:
86-594-3797588 / 3797398

FAX:
86-594-3793798