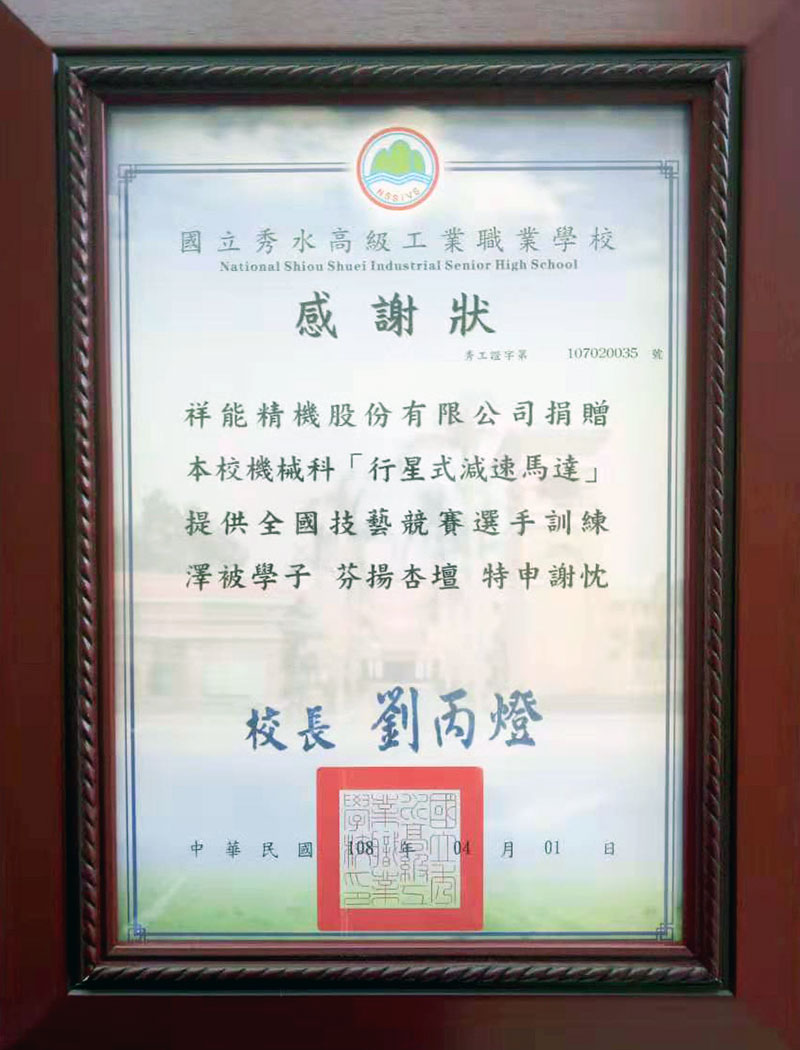 Congrats! Hsiang Neng DC Motor x SSIVS school has won many rewards in Taiwan high school skill competition.
For a long time, Hsiang Neng DC Motor has cooperated with local colleges and universities to train technicians and professionals, and provide various DC motor and motor technology solutions for free in order to cultivate talents in the field and provide internship opportunities, all academic supporting is expected to make Taiwan has more internationally competitive.
---
01 Apr, 2019
For science competition, industry-academia cooperation plans, academic dissertation, internships, etc., please contact us:

Related report links:
Precise DC Gear Motors & DC Motors Supply | HSINEN
Based in Taiwan, Hsiang Neng DC Micro Motor Manufacturing Corporation is a DC Gear Motors & DC Motors manufacturer who's an expert in providing gearboxes (motor speed reducer) and DC motors since 1987.
DC motors and gear motors are built with imported apparatus and machinery, and the semi-automated production ensures the products are stable and high quality. Low noise, high torque, long life and high-speed with certifications from CCC, ROHS, CE, and UL, HSINEN's DC geared motors meet international safety standards.
HSINEN has been offering customers high quality DC motors and gear motors, both with advanced technology and 33 years of experience, HSINEN ensures each customer's demands are met.