Fitness Equipment DC Motors
Applicable Types DC Motor, DC Gear Motor, Planetary Gear Motor, Lift Motor.
Taiwan was ranked as the largest importer of fitness equipment in the USA market by the United States Report in 2018. This trend of fitness has been brewing since 30 years ago. Hsiang Neng has been fortunate enough to participate in this early stage and become a part of this economic miracle. Hsiang Neng has successful collaborative development and massive production export cases, and these opportunities also enable Hsiang Neng to be so strong now. By treadmills, rowing machines, horse riding machines, balance boards, flywheels, and other professional athlete training equipment.
---
Professional Fitness Equipment Motor Demand
The trend of the whole people's fitness heat swept the world, the GYMs have sprung up, and the fitness equipment is getting demanding. HSINEN motor series adopts Class H insulation technology to ensure the temperature of the motor is constant temperature to protect the equipment, so it guarantees the good quality of HSINEN, and it is applied to athletes' Olympic professional training equipment such as professional treadmill, professional flywheel, balance board, and dual cable cross-training machine.
Home Fitness Equipment Motor Demand
In recent years, fitness equipment getting more and more popular, due to the popularity of household fitness equipment, such as small treadmills, folding treadmills, horse riding machines, rowing machines, flywheels, rollers, inverted machines, balance boards, etc. HSINEN DC motor and medium-sized DC motor series have earned the trust and favor of domestic from foreign manufacturers with the advantages of reasonable price, high durability, low temperature, and energy saving.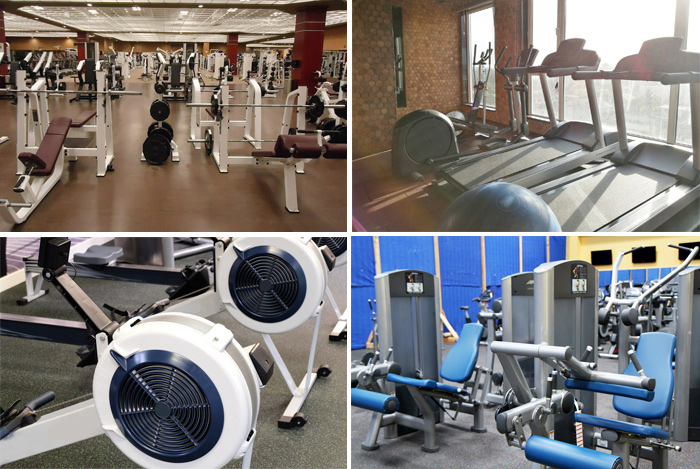 If the above product application does not have the product you need, please contact our R&D technical team immediately, let us provide you with customized motor consultation and service, we will provide you with technical support to help you from commercial ideas to mass production products. If you have any questions, please feel free to contact us!
Related Products